Wifi Hacker Software For Android Mobile
Wifi password hacking software for android mobile free download
Nmap for Android is useful for both rooted and non-rooted Android devices. Best Game Hacking Apps from Android. NetCut has been a very popular app for the windows platform and arcai recently launched it for the Android platform.
Apps recommended for you
Yes, you heard it right, there are certain apps that can help you get access to a Wi-Fi network without spending any bucks. The app works on a simple mechanism.
Fing Networks Tools is the greatest application for android mobile users. But you can access its some features in your android mobiles.
DroidBox is an app that offers dynamic analysis of Android applications. Restrict the number of devices which can connect at a given time. Did you find these best hacking tools of helpful? Almost all of you must be knowing about Kali Linux, the best operating system for ethical hacking purposes.
Please enter your name here. Due to this security issue, various Wireless Network Authentication techniques have been developed from time to time to protect internet users. Nmap is a network security scanner which is available for various operating systems. You can also use a custom firmware like CynogenMod to use this app. Here I also provide a short user guide below, to make it easy for you.
Dialog-heading
This app requires root access to your android. Nmap works on both non-rooted and rooted phones. Just download the app, and crack networks with vulnerabilities. Last but not the least, Reaver for Android also supports external scripts.
For most of the ethical hackers out there, WiFi Kill is one of the WiFi hacking apps that really work. You can also choose a dedicated operating system for ethical hacking. One of its advantages is that it works on both rooted and non-rooted phones. It becomes absolutely frustrating to crack a network and ultimately finding out that it is crowded and a very slow one.
Also, note that you should try these apps only on your network or on a network that you have access to. This app helps in scanning networks for finding ports and system details just like dSploit.
You just have to follow the below-given steps. You have entered an incorrect email address! Use a combination of numbers, alphabets, special characters in your password to protect it against any kind of attacks. This app also helps in analyzing and controlling your network and all other types of information.
It has some bugs also that means it sometimes works only. Session expired Please log in again. This notorious hacking app is known for its ability to breaking the security.
Link to download this app is below. It comes with more than a dozen free network tools for making your job easier. Sir how i boll Android devices in kali linex please make video forr it.
It is not free, and it is not possible for everyone to pay the monthly bill for the WiFi connection. Before we start I want you to know that these apps exist for other platforms too, but I feel that an android phone is more remotely accessible for us and hence the need for this article. Zanti, from the house of Zimperium, is a widely popular hacking app that allows the security managers to analyze the risk levels in a network. Yr kya mai tumse bat kr sakta hu pls share your contact number on my gmail add yr share kr dena mujhe importent bat krni hai.
If you want to use it, then you can download it from below given link. When i search for it i got many applications i confused. Mostly major of the routers are vulnerable and if the user is a noob, a probability of you in getting success becomes really high. Some of the major features of this app are redirecting websites to other pages, deleting random words from websites, changing all pictures to troll face, etc. It goes without saying that no device or network is completely secure.
Almost all the apps in the above-foresaid list require root access. Here we provide you pro link of this amazing app. The features in this useful Android hacking app include collecting information like contacts, call logs, messages, and location. Why would someone need a WiFi hacking tool?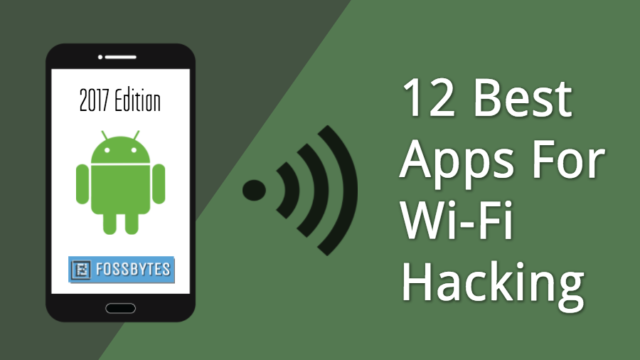 After logging in you can close it and return to this page. Many users use it for hacking websites and other servers. English - Hindi Dictionary download. Change the default passwords that come along with the hardware.
But Network Discovery is only for pro hackers, for beginners, it is hard to use. This software suite comes with multiple tools that are widely used for penetration testing purposes. More results for wifi password hacking software for android mobile.
When you fire the app, after scanning the network it shows different users connected. Sometimes this app can hack wifi network with no Root access. You can also read these tips to secure your home WiFi router and take care of the hacking attempts. No Guest Posts Requests, Please. You can also monitor the amount of data being accessed by a particular user on the network.
It has a very professional look and a WiFi scanner that detects all WiFi hotspots nearly. As its name suggests, WiFi Kill is an application that lets you disable the internet connection of a device. With the help of this guide, you will be able to hack some of the WiFi networks around you. Fing is a professional App for network analysis and is used by Security Analysts and all type of Hackers and at all levels. One of the most reliable, album broery marantika and trusted app by many Hackers.
Download hack wifi password free (android)